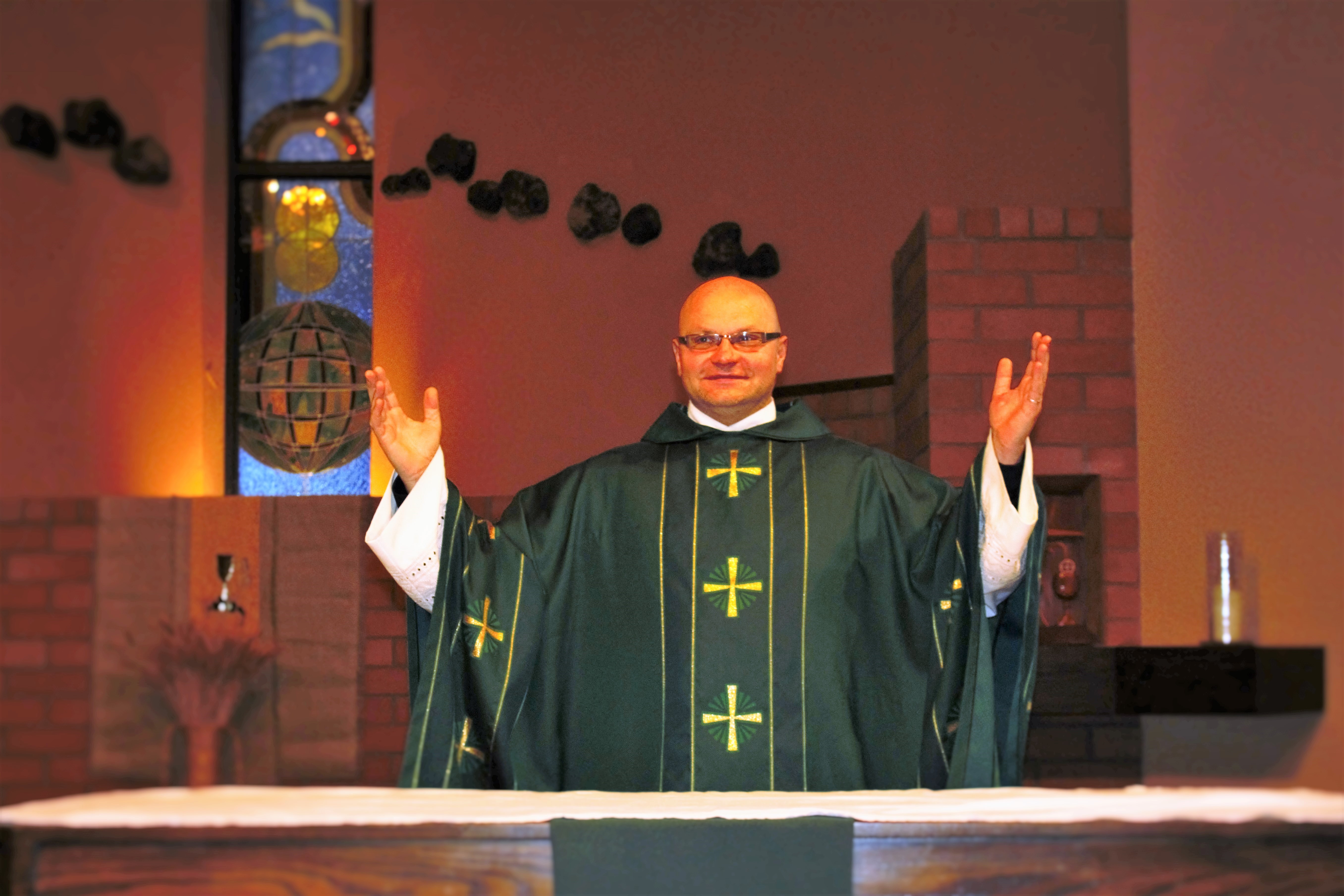 The prophet Isaiah in our first reading passage today spoke of this call for all of us mankind to turn to God and to trust in the Lord in all that He had planned for us, responding to His call and follow Him into the path of righteousness.
Contextually, the prophet Isaiah was addressing a people who had had plenty of history of disobedience and unfaithfulness against God, as they frequently abandoned God for false idols and pagan gods and goddesses, living wickedly and indulging in the excesses of the worldly pleasures. Prophets and messengers had been sent to their midst from time to time to call them back and to repent from their sinful ways.
And it is truly reminiscent of what we heard in our Gospel passage today, as the Lord spoke of a parable that related the story of a vineyard owner that was seeking for workers to work in his field. He went out to seek those workers, and as he found some of them, he called them to work in his fields. Those workers and people gathered from many places represent those whom God had called to Him, including all of us.
In that parable, the vineyard owner went out and gathered some people to be his servants and workers in the field. And as time moves on, the owner continued to look for more workers, and went out all the way to seek for the workers, and called those whom he gathered to work in the field. And he continued doing so until the eleventh or the final hour, in which he again went out to gather workers from those who were by the roadside and from other places.
In this, we heard how the vineyard owner went out of his way, gathering as many workers as possible for his vineyard. The vineyard owner represents the God Himself, our Lord and Master, while as mentioned, all those whom the owner called represent all of us. And thus, in all these, we heard how God is reaching out to us, His beloved people, sending messengers, prophets, and all those servants to call us, to remind us that we may be working for Him in His vineyard and be reunited with Him.
And the meaning of this parable, its subtle details are truly significant, if we come to realize how God loves us all so much that He constantly tried to call us and to bring us back to His embrace, then we must truly be grateful and appreciate the many opportunities that He has given to us all. But unfortunately, many of us are not aware, ignorant and not being thankful for the love that God has shown us.
Instead, we still continue to live in sin, and we ignore God's reminders and patient efforts to reach out to us. Nonetheless, God did not easily give up on us. Until the very last moment, to the very last hour, as long as we are still breathing and living, it is never too late for us to repent with all of our heart, and we can still be forgiven by God, and be reconciled completely to Him. And in this case, I can bring one example of a real encounter between a woman and St. John Vianney, the famous saint and priest.
At that time, a woman came to St. John Vianney, just as many thousands others did, and this particular woman wanted to tell him and confide in him that she was devastated and worried because her husband had committed suicide by jumping down from a bridge into the water and perished. Suicide is a mortal sin for taking one's own life in direct disobedience against God Who is the Lord and Master of all life, and taking one's own life is truly a serious sin because our lives are not ours to take.
St. John Vianney was very popular and the line for the people to see him was always very long. The wife of the man who committed suicide wanted to give up after waiting for many hours, when suddenly St. John Vianney exclaimed joyfully, addressing that particular woman, that her husband had been saved.
When the woman did not believe in him, St. John Vianney once again stressed it out and repeated it clearly to her, that her husband has been saved, and had entered into Purgatory, where he would remain for a while to be purified from his sins, but with the ultimate destination and assurance of Heaven in the end. St. John Vianney likely received a heavenly and mystical vision he was also known for, seeing and knowing what happened even before the woman even approached him.
And truly, that man who committed suicide was really fortunate that he has been spared from the utter and eternal suffering and destruction. And all of these were because the man, just right before he hit the water, had managed to make a genuine act of contrition, regretting sorrowfully and wholeheartedly his many sins including the suicide before God, and he was forgiven. This is the true and real definition of the pardon at the very last hour, just like those workers whom the vineyard owner gathered at the very last moment.
From this we can see yet again the power of God's love and mercy, His compassionate care for us, and His desire to be reconciled with us. That is why, we must not wait until it is too late for us. The man who committed suicide in St. John Vianney's case was fortunate to have a change of heart at the very last moment, but no one, no one at all knows the moment when our lives will be taken from us, the end of our earthly lives.
If until the very last moment we still refuse to repent and remain in our disobedience and sins, then it is by that stubborn refusal and by our own sins that we will be judged against. This is not so much because God is wrathful or fearsome, but rather, it is the just result and outcome of our own conscious choice to ignore, reject and spurn the very generous love He has lavished on us, and all the opportunities He has given us to repent and be reconciled with Him.
The Gospel passage today is also a reminder, that each and every one of us, all of us are in this journey of faith together, having been called into this new life, our new Christian life and existence through baptism. This was represented by all the workers who have been gathered through many hours of search and calls, and all of them shared in the same reward from the owner, one piece of silver coin.
What does that represent? It represents to us the fact that, in the end of our journey, all of us will receive the same inheritance and reward, that is eternal joy and true happiness, all in the perfect bliss of heavenly glory with God. Regardless of how early the timing is, or the circumstances of our conversion and reconciliation with God, all of us are to receive the same inheritance, nothing more and nothing less.
But we must also be vigilant that we do not end up like those workers who had been employed earlier by the vineyard owner and grumbled seeing that those who had been called and employed much later than they were, received the exact same reward in the end
This attitude was also reflected in many among the Pharisees, the teachers of the Law and many of the members of the Sanhedrin, who looked at themselves as being more worthy of the Lord than others, especially those who were deemed unclean and sinners like tax collectors and prostitutes. And unfortunately, this attitude persists even in our Church, down throughout time, and to this very day.
Many of us compete against each other and also argue among ourselves, on who among us are more pious than the other, or how our pious practices are better than others. Even worse, in our Church ministries and in our communities, we end up giving in to slander and gossiping.
What we have heard today is very significant for us, not only just because we are reminded to turn away from our sinful ways and sincerely repent from those sins, but we are also reminded that instead of focusing on ourselves and being selfish, on the contrary, we need to reach out to our fellow brothers and sisters, and especially to all those who have lost their way rather than to despise them or to look down on them.
Each and every one of us are equally sinners before God, unworthy and weak, ought to be condemned, but instead, by God's love and grace, He has called us to turn towards Him, repent from all of our sinful ways, and embrace once again the fullness of His love.