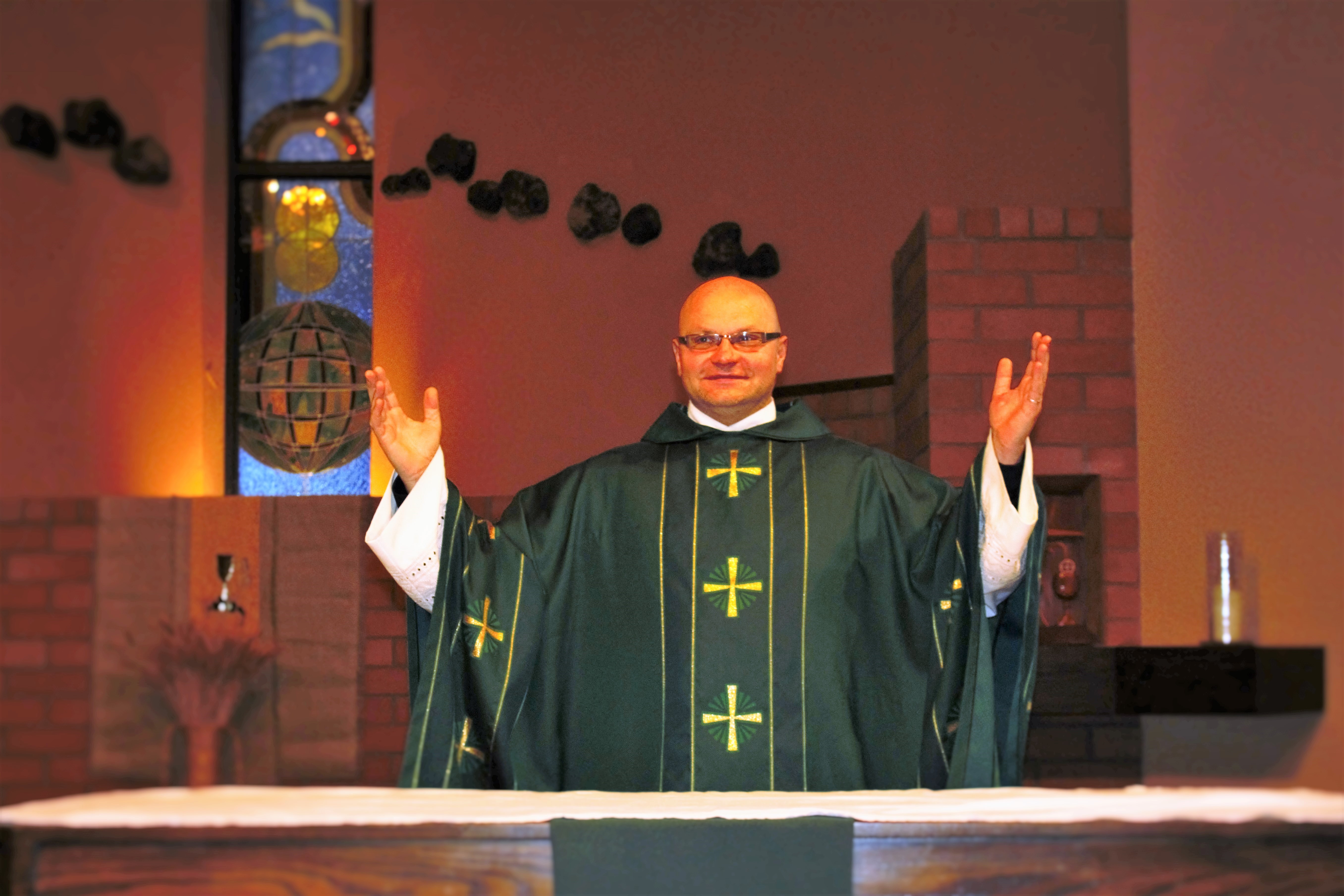 The year 2017 marks the 100th Anniversary of the Marian apparitions at Cova da Iria, near Fatima, a city 110 miles north of Lisbon, Portugal.
Between May 13 and Oct. 13, 1917, three Portuguese shepherd children — Francisco and Jacinta Marto, and their cousin Lucia dos Santos — saw monthly visions of Our Lady.
Mary instructed the children to pray the rosary for world peace, to end World War I, to convert sinners, and to bring Russia back to the Faith, because these worldly events make Jesus her Son very sad.
Mary gave the children three secrets. Following the deaths of Francisco and Jacinta in 1919 and 1920 respectively, Lucia revealed the first secret in 1927. It concerned devotion to the Immaculate Heart of Mary. The second secret was a vision of hell. When Lucia grew up she became a Carmelite nun and died in 2005 at the age of 97.
Pope John Paul II directed the Holy See's Secretary of State to reveal the third secret in 2000; it spoke of a "bishop in white" who was shot. Many people linked this vision to the assassination attempt against Pope John Paul II in St. Peter's Square on May 13, 1981. Pope John Paul II went to Fatima May 13, 1982 to thank Mary for saving his life.
The local bishop approved the feast of Our Lady of Fatima in 1930; it was added to the Church's worldwide calendar in 2002 when the two children were beatified.
During the beatification Mass Pope John Paul II said: when man puts God aside, he cannot achieve happiness, but ends up destroying himself.
How many victims there have been throughout the last century of the second millennium! We remember the horrors of the First and Second World Wars and the other wars in so many parts of the world, the concentration and extermination camps, the gulags, ethnic cleansings and persecutions, terrorism, kidnappings, drugs, the attacks on unborn life and the family.
The message of Fatima is a call to conversion, alerting humanity to have nothing to do with the "dragon" whose "tail swept down a third of the stars of heaven, and cast them to the earth" (Rv 12: 4). Man's final goal is heaven, his true home, where the heavenly Father awaits everyone with his merciful love.
God does not want anyone to be lost; that is why 2,000 years ago he sent his Son to earth, "to seek and to save the lost" (Lk 19: 10). And he saved us by his death on the cross. Let no one empty that Cross of its power! Jesus died and rose from the dead to be "the first-born among many." (Rom 8: 29).
In her motherly concern, the Blessed Virgin came here to Fatima to ask men and women "to stop offending God, Our Lord, who is already very offended". It is a mother's sorrow that compels her to speak; the destiny of her children is at stake. For this reason she asks the little shepherds: "Pray, pray much and make sacrifices for sinners; many souls go to hell because they have no one to pray and make sacrifices for them".
The Feast of Our Lady of Fatima is Saturday, May 13 today… and the very next day, Sunday, May 14, is Mother's Day — so that weekend, we celebrate both our Mother in Heaven and all the mothers on Earth.
Many of us ask the question: Can we make God sad or offend him? Can we make God happy?
We were told as youngsters, and we still are today, in the Catechism of the Catholic Church, that God in Himself, in his Godhead (Father, Son, and Holy Spirit), doesn't really need us for his happiness. And, of course, this is unarguably true. God made the world not for himself but for us; so that we might be happy.
As the Catechism teaches: so that we might come to know him, love him, and serve him here on earth and be happy with him forever in heaven.
But why did God make the world? The answer is that he made the world out of the overflow of his love and goodness. Not because he was bored, or conducting an experiment, but because he loved. God in himself is a communion of love in which the three divine persons, one to the other, give and receive the one love, which defines their being. God did not need to make us for his happiness as God because in his Trinitarian communion of love he is all sufficient and totally happy. This happiness could not and would not be increased by creating us.
But we must distinguish between God (the Trinity), and the man Jesus who is God; the second person of the Blessed Trinity, made man.
We might mention here that some people object to the title 'Mother of God' being used of the Blessed Virgin Mary. Clearly she is not the Mother of the Godhead, the Trinity, but she is the Mother of Jesus, the Son of God made man. Can you see the difference?
One of the things I like about the Catholic Church is her courage to push truth to the legitimate limits of its expression and to state even those challenging truths, which other denominations do not dare to utter. When you stand with both feet on a firm foundation of truth only then can you dare to say what you might fear to say if you did not have the security of a total grasp on the truth.
The Church is not afraid to give Mary the title Mother of God because she deserves it; like the title: Mother of our salvation. Protestants wince at this but the Church gives her this title because she is the Mother of our Salvation, who's other name, is Jesus.
We must distinguish between the Godhead, which is eternally happy, and whose happiness we cannot increase or decrease – and Jesus who is God.
So now we ask – can we make Jesus happy – Jesus who is God? And now the answer is yes. During his life on earth Jesus wept, rejoiced, became tired, got angry and experienced the normal human emotions; but he did not sin. Therefore, during his life on earth, we can say that people were able to make God happy in Jesus; to make God sad in Jesus; to make God angry in Jesus.
Jesus rejoiced when he found the sheep he was looking for, and when Peter told him he believed in him as the Christ. He was angry with the money changers in the synagogue and with the Pharisees. He was sad in the Garden of Olives; sad to the point of death, actually. He longed to eat the Passover with his disciple and sang after the meal. Was he pretending? No. These are real feelings from a real man who is truly God.
Today Jesus suffers and rejoices in his mystical body, in you and me. We all understand that he is no longer able to suffer in himself in his happiness in heaven, but we also know that his love still urges him to suffering in his body, the Church. This is truly a mystery and I won't explore it further. Let me simply add that, as the saints teach us, love finds it's deepest expression and rest in suffering, and Jesus therefore, Jesus, who still loves, still desires to suffer.
We tend to think of heaven as that place, or rather state, which God made for us so we can be happy, where he wants us to be so that we can be happy. But I think it is also a place where he wants us to be so that he, Jesus, God can be happy.
"I am going to prepare you a place.. so that where I am you may be also."
Do you get the picture? Jesus wants us in heaven for his happiness as well as ours. He wants you there or there will be something missing – you!
The Cure of Ars used to say 'My dear people, it is not easy to get to heaven, you must try very hard because if one of you doesn't make it – it will spoils things for the rest of us.'
Does this mean that the happiness of heaven will not be perfect? Certainly not. The Cure is speaking in an earthly way. To the extent that Jesus is still truly present on earth in his Body, the Church, he is still capable of suffering and rejoicing and lamenting the loss of one of his sheep.
Let's try very hard to get there, to be good, to love others, to forgive those who are hurting us, to offer up our sufferings in Jesus so that when we enter those pearly gates we will see the happy smile of God on the face of Jesus.