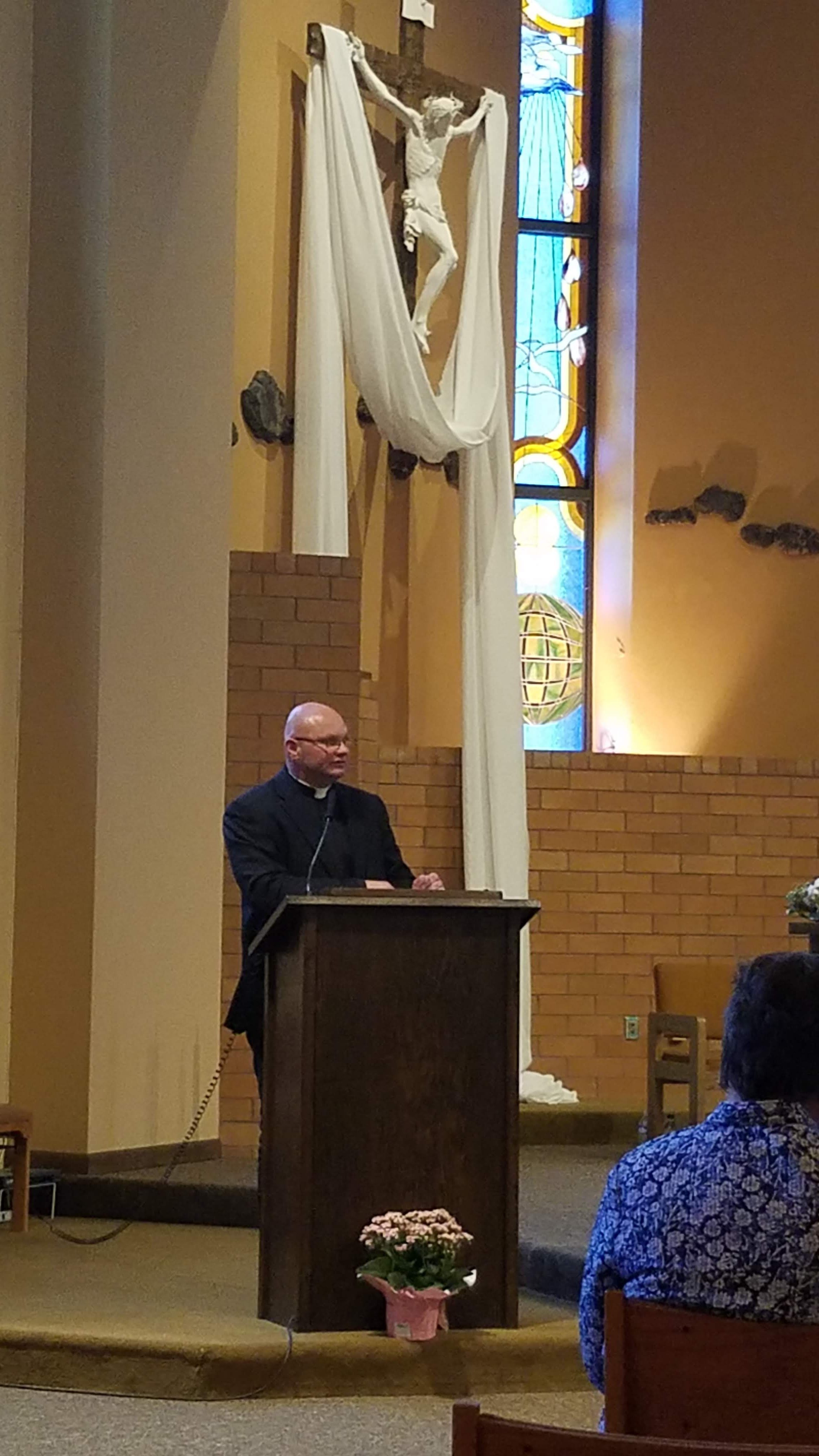 During today's First Reading, we heard how Jeremiah was mistreated by the king and his officials. These persons of authority did not appreciate hearing the Word of God that was being prophesied through the mouth of Jeremiah. While it cannot be denied that Jeremiah was delivering bad news, such was being done in obedience and servitude to God. In truth, it was not Jeremiah who was speaking but rather it was God who was speaking through Jeremiah. As such, when the king and his officials rejected what they heard, they did not reject Jeremiah, they were rejecting God Himself. When they mistreated Jeremiah by throwing him in the cistern, their actions were directed towards God.
The Holy Bible tells us that Jeremiah, like many of the prophets of the Old Testament, was frequently persecuted during his lifetime. Being human as we are, he did not appreciate it and he often feared for his life. Caught between fearing God and the obligation to serve Him versus wanting to run away from the calling of a prophet, Jeremiah continuously resisted his human nature by submitting himself to God in full obedience. He served God until the end.
During today's Second Reading from the Letter to the Hebrews, Saint Paul reminds us that we as Christians must resist sin. Why? It is because, we may not grow weary or lose heart. Jesus endured great hostility against himself from sinners. In our struggle against sin, none of us have resisted to the point of shedding our blood on the cross as Jesus has endured, disregarding its shame. Therefore, we must persevere and run the race that is set before us, looking to Jesus to persevere in our Catholic faith to the end of our lives on earth. To persevere in our faith means that during our lives, we must receive all the Church Sacraments for which we qualify.
To persevere in our living faith means to resist those who tell us it is not necessary to get marry in the church or come to Mass or go to Confession. To persevere in our living faith means to go against the modern worldly trends that oppose the spiritual teachings of Jesus that have been handed down through the Holy Catholic Church.
To persevere in our faith means to witness to our family members as well as to our society the truths of our faith and the Church's teachings.
Jesus said in the Gospel today, "I have come to bring fire to the earth and how I wish it were blazing already." (Luke 12:49) Jesus has come to bring the kingdom of God to the earth and how he wishes the kingdom of God were already established everywhere on earth. The fire Jesus came to bring is the fire of love, the fire of hope. Bringing fire to the earth, doing anything good, is going to run into the opposition of evil. Jesus said, "There is a baptism I must still receive, and how great is my distress till it is over." (Luke 12:50) Baptism means going completely under the water. Jesus described the opposition he received as a baptism, which would ultimately end in his death. Let us not be so foolish to think that the devil does not exist. Every attempt at good is attacked in one way or another. We may have a delusional picture of the Gospel in our general understanding of it, that the Gospel is being always nice and kind to everyone, that the Gospel and Jesus teaching brings always unity and peace, no it is not, no it doesn't! We see also in the Gospel today that attempts to do good will automatically cause division. Jesus said a household of five would be divided, three against two and two against three. The five in the house are the father, mother, son, daughter and daughter-in-law. Well, it could be worse, it could be four against one and one against four.
It is interesting to note that the Gospel does not state that unity is the highest goal. Bringing fire to the earth is the highest goal. Standing up for what is right, working for justice and truth are higher aims than unity, and working for those aims will sometimes cause division. Jesus came to bring fire to the earth, the kingdom of
God. As a result of it he would receive a baptism of distress, he would be crucified, and there would be division.
Why on earth would Jesus say that he came not to bring peace but division? There are times when we have to stand up for Jesus and be counted for but there may also be others who will not stand up for Jesus and be counted for and so division results. No one wants or likes division. We would all prefer unity but when some people have found Jesus and are changed, they can no longer live as they used to. Others who have not yet found Jesus do not understand and ridicule and insult those who have. There is pain involved in division, the one who has found Jesus is changed and no longer follows the status quo and may be ridiculed or even persecuted. This could happen in any family.
Maybe it is necessary now more than ever to stand up for Jesus even if it causes division. All that is needed for evil to triumph is for good people to do nothing.
Remember what Jesus said on another occasion, "If anyone openly declares himself for me in the presence of men, the Son of Man will declare himself for him in the presence of God's angels. But the man who disowns me in the presence of men will be disowned in the presence of God's angels." (Luke 12:8-9) Jesus himself suffered because of the division concerning him. It cost Jesus his very life to bring about the kingdom of God. That was the baptism he had to undergo in today's Gospel (Luke 12:50).
Let us not lose sight of Jesus, who leads us in our faith and brings it to perfection: for the sake of the joy which was still in the future, he endured the cross, disregarding the shamefulness of it…(Heb 12:2)
Do not be embarrassed to admit that you follow Jesus that you go to Mass. So what if your reputation suffers! It is the ones who mock who really are the weak ones, because they have not found Jesus and his teaching. They have nothing to lose and everything to gain by finding him.
We can think of many people who had fire in them to do good and they had to undergo a baptism of suffering as a result. For example think of people like Mother Teresa of Calcutta who served the poor and sick and forgotten. Think about Saint Maksymilian Kolbe who gave his life for another prisoner in Auschwitz, think of Pope John Paul II whose fire is standing up for the right to life of the unborn. Those are dramatic examples of bringing fire and being baptized and experiencing division. But there are everyday examples closer to home. Think of the fire in parents to do the best for their families, raise their children in a moral way of Christ teaching. Think about parents who want to raise their children in their Catholic faith. Think of the fire in parents with children struggling with drugs and alcohol.
I am sure we all have some fire in us to do something good for those around us. Maybe some of us have fire to do something more than normal but are afraid of the division that might be caused and so the fire doesn't come to anything. Some people will go along with what is disagreeable to them for the sake of peace. It is worthy to notice that the Gospel today places bringing fire to the earth as a higher aim than pleasing for the sake of peace and unity.
While we want to be good and spiritual in all our actions, our human nature draws us towards the worldly ways. As such, we must constantly be on the alert and strengthen our wills by resisting what is contrary to our faith our values and our beliefs.We don't expect to hear such difficult words from Jesus in the Gospel. But it is good to be reminded once in a while that the decision to do the right thing, the good thing, is not always easy and without conflict.