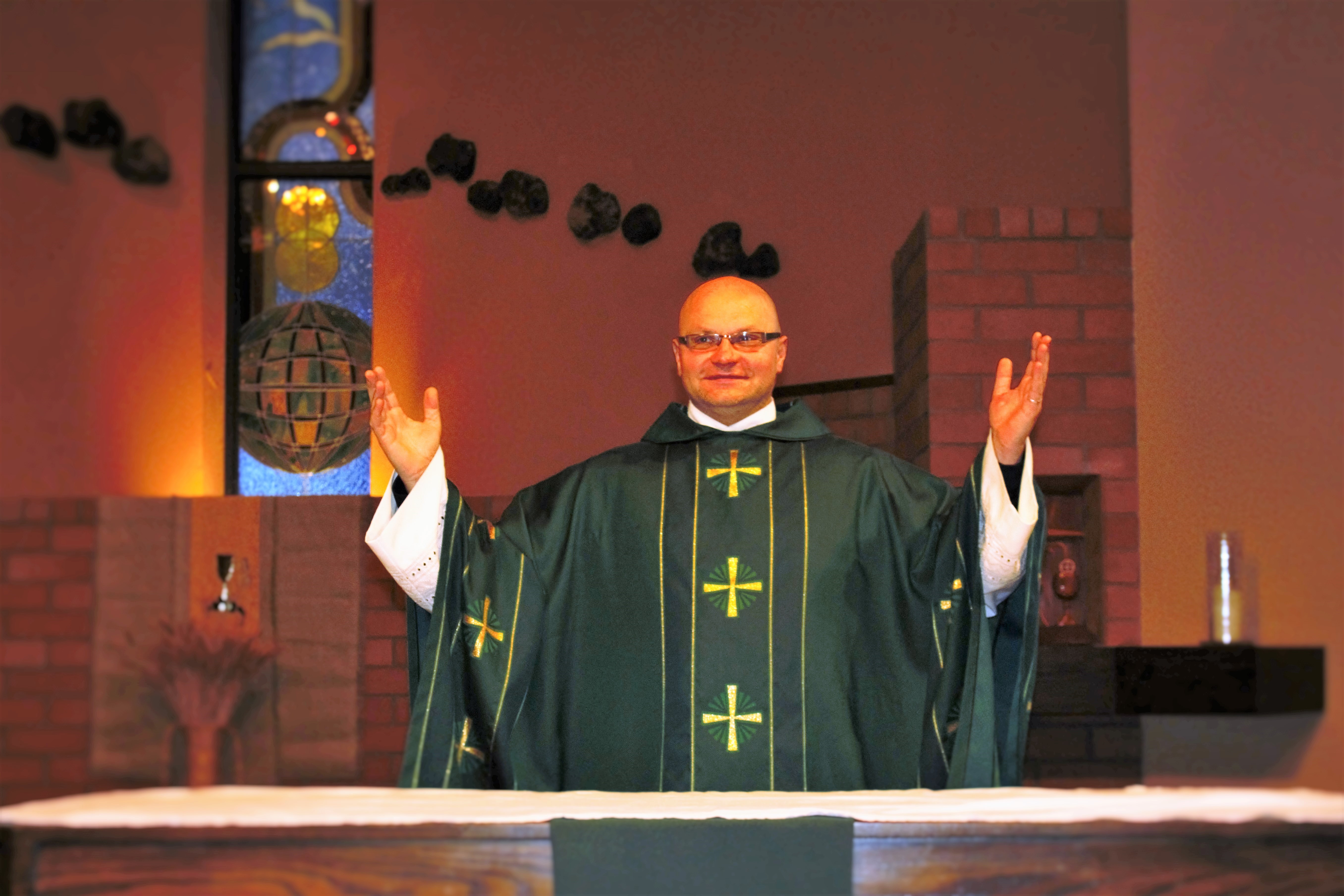 The truths of our faith are as startling as they are simple. What, for example, is there not to understand about the foundational truth: In the beginning God created the heavens and the earth or: God fashioned man of dust from the soil? Theologians may debate the finer details and hidden depths of these statements as well as scientists,  but you and I know what they mean – There is a God. He created the universe. He created us.
The history of salvation can be mapped out, step by step, in these clear, unambiguous statements. You must not eat of it … . She took some … and ate it. God expelled them from the Garden of Eden….
Understand me right, I am not saying the scriptures are simple; we all know that's not true. What I do assert is that God did not make a profound academic understanding of his word a prerequisite for salvation; the basics are crystal clear.
You must love the Lord your God.
Love your neighbor as yourself.
Everybody who believes has eternal life.
Love your enemies.
Do not be afraid.
This is my body. Eat it!
Forgive us our trespasses as we forgive those who trespass against us.
One of the ugly developments of the modern world is that technological advances have caused us all to think the world belongs to us, that we are in charge – not to God. The world is now so 'wired up' by scientific theories that God has been squeezed out – except if you happen to be weird enough to like that kind of thing. God now stands helplessly sidelined on the fringes of human history and the very proclamation of the Gospel to the 'plugged in' ears of affluent Western humanity begins to sound irrelevant and quaint, especially when it encounters that familiar, smiling, 'I-can't-believe-you're-serious' look.
But it's all a lie – and a big one. Flick the power switch to off and that confident sense of being in control of it all comes to nothing – darkness, silence – nothing.
Man stands naked, vulnerable, mortal on this shaky planet, more so than ever before, and there are still many who haven't forgotten it. Man has raised technological skyscrapers which at any moment threaten to topple and crush him and there are still many who are aware of it. Not all have beguiled themselves with their own electronic light show, not all have forgotten who they are and what they are made of, and who they are made for. They know that life without God doesn't work and patiently wait for their godless brothers and sisters to make this greatest of all discoveries.
Only God is life! God is the source and creator of all life. Shout it from the rooftops! – into the wild parties of the alcohol and drug-crazed youth – into the boardrooms of the money-crazy managers and businessmen – and into the bedrooms of the poor, unfaithful, pleasure-seeking couples who can't wait to discover they are not really loved by their latest 'partner'.
Only God is life! Life born from his power, new life, eternal life. It is his gift to those who seek him.
Today we who believe celebrate together with the whole Church the fact that God raised Jesus to life. Not a resuscitation like Lazarus who would die again but new life, everlasting life. We Christians, all over the world, are celebrating tonight what the rest of humanity is seeking. Christ is risen and with him, so are we. In him we are eternally alive.
This Easter proclamation which I put before you in words is celebrated tonight in signs and symbols and, above all, in the Liturgy of Word and Sacrament.
The candle which burns tonight in the darkness of the world proclaims that he is alive and that we can all enjoy and walk by his light. The renewal of Baptismal vows which we will make in a few moments announces to all our faith in him and our rebirth in the waters. The candles we hold will speak of his dwelling within us and of our call to be his light to the world. The Readings we have heard speak of his love in creating us and redeeming us. The Holy Communion we receive strengthens us in his life and binds us together in communion with him and one another.
Tonight we are drawn together around a candle shining on bread and wine. We hear the words of consecration and we believe something happens which changes everything, our whole existence. A man who is God dies on a cross and rises to new life. Calvary is made present again here on this very altar and the risen one comes among us – offering life.
Alleluia!