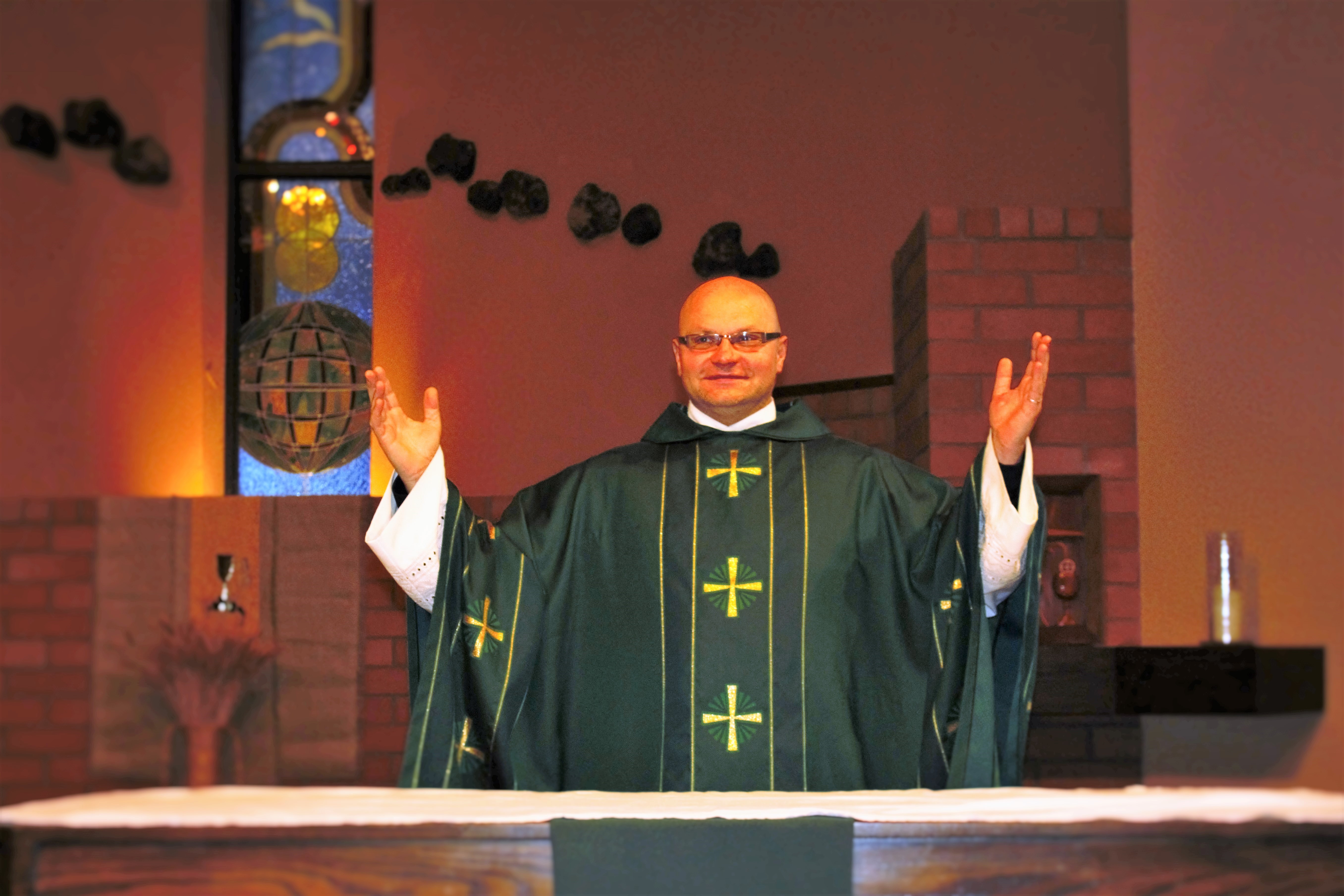 One of the things I love about the Catholic Church is her courage when it comes to speaking of Mary. Protestantism is timid in speaking of her but Catholicism never hesitates to talk about Mary. The Church will confidently give to Mary all her titles and will speak of all her prerogatives, as she deserves.
I'll never forget the raised eyebrows of a pastor friend of mine when he read in one of the books on my shelf that Mary was 'the mother of our salvation'.
Well, Jesus is our salvation and she is his mother, so she deserves to be called: Mother of our Salvation!
'Who is she…?' This question has drawn Christians down the centuries to deepest contemplation while the Church herself strives to penetrate the mystery of God's action in this humble maiden who gave birth to the Redeemer.
Who is she? The first answer to this question is: She is the Mother of God. It is her Motherhood, the greatest of her privileges, which attracts to Mary all the other graces associated with her; chiefly – her Immaculate Conception, her perpetual Virginity and her Assumption into heaven.
The second answer to this question must always be: She is my Mother, too. If Mary can be set among the stars, standing on the moon and clothed with the sun, in recognition of her cosmic status as Mother of the Savior, she can be as easily set on a dusty road in Galilee, pushing open the door of her cousin Elizabeth's house, or standing under the Cross of her agonizing Son. Mary knows us; she knows our name and our needs and does not hesitate to 'stoop' to our necessities.
Every serious-minded Catholic has a love for Mary. We readily speak of her as the Mother of God, the mother of Jesus, and our mother too.
Firstly, we know that she is the Mother of Jesus. We have just finished celebrating Christmas, which is not only the feast of the birth of our Savior but also of his birth from Mary.
Secondly, we know that she became our Mother at the foot of the Cross when seeing her and John standing at the foot of the Cross Jesus said to her: Woman, this is your son.
The Church has always believed that, at that moment, Jesus confided all humanity into the care of his Mother.
Protestant Christians maintain the we Catholics are misreading Sacred Scripture when we claim Jesus gave us all to Mary. They say he was just making sure she was going to be looked after.
Well, there are two things about this:
Why, then, did he give John to Mary first? He said Woman, this is your son – only then did he say: This is your mother.
And then, why would he want to make sure she would be looked after if, as Protestants say, she had all these other children, the 'brothers and sisters' of Jesus?
Thirdly, we have the greatest of all Mary's titles, given to her officially at the Council of Ephesus in 431 AD – Mother of God.
To put it simply – Mary is the Mother of God because Jesus is God and she is his mother.
Mary did not just give birth to the human nature of Jesus but to the entire Jesus. Mother's don't give birth to 'bits' of their children but to the whole person of their child – body and soul.
Mary is not the 'author' or 'creator' of Jesus' divinity, but she is the mother of a child who was human and divine in one single person.
So Mary can rightfully be called Mother of God and so she was, from earliest Christian times. It is a title given to her by God's generosity towards her and towards the human race to which she belongs.
Mary is the Mother of Jesus and she is our Mother too; this is the role God has assigned to her and for this reason, because she is an essential part of God's redemptive plan, we honor her not out of a kind of 'optional' devotion but from the heart of the Catholic Faith. Devotion to Mary does not start 'in us' but in God's Will.
If we wish to sing the praises of God who saved us we must sing the praises of Mary through whom he chose to do so by making her the Mother of the Savior. If only this were better understood, especially by those so-called 'mature and adult' Catholics who no longer desire to know her and honor her.
Mary does not hoard grace; she passes on to her children what she receives from God because she is truly our Mother.
This 'letting go' of Mary included even the God-given gift of her divine Son. If St Paul can say: Since God did not spare his own Son, but gave him up to benefit us all, we may be certain, after such a gift, that he will not refuse anything he can give (Rm 8:32); then surely we can say: 'Since Mary did not spare her own Son, but gave him up to benefit us all, we may be certain, after such a gift, that she will not refuse anything she can give.'
All that Mary receives from God she passes on to us, to the extent that we are willing to receive and respond to these gifts of grace. Even here she comes to help us. As she formed Jesus in herself so she will, if we ask her, form him in us.
Let me conclude in a very practical way. If you really wish Mary to be your Mother on your journey through life, so that you may reach heaven your goal, then don't get into bed tonight, on this first day of the New Year, without having given yourself to her to be her child. Kneel down and say, 'Mary, all that I am and have is yours. I belong to you. I am your child. Please be my Mother and keep me safe for heaven.'